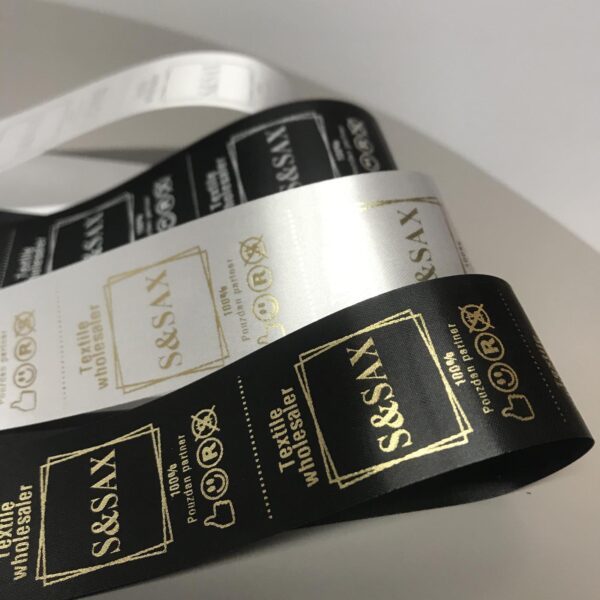 Printed labels and declarations
PRINTED LABELS
For materials purchased at S & SAX, you can immediately order labels with the raw material composition and method of maintenance. For other materials, we provide this service on request.
Your logo can also have a label, ie. can be done according to your design.
• Material: satin or polyester
• Reel size: 33m, width 3cm
• Delivery time: 2-3 days
We offer satin ribbons for printing in white, black, beige, blue and red.
Print colors on satin labels can be: black, ice gray, silver, gold, blue and red.