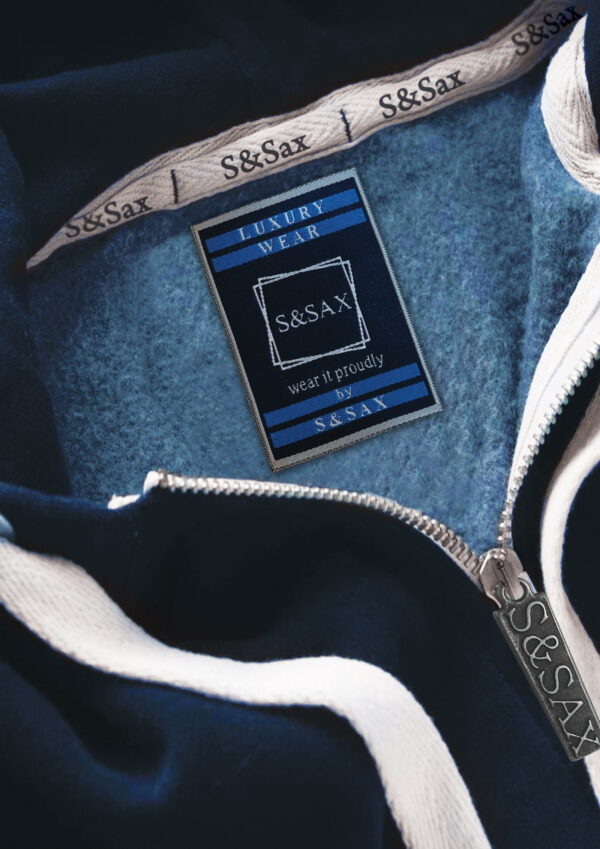 Embroidered – jacquard labels
EMBROIDERED LABELS
Only at the request of the customer.
THE PROCEDURE IS AS FOLLOWS:
• Provide us with the desired layout of the label (draft)
• You will receive a sample in 10 days
• Based on the sample, the price and delivery time are defined
• The minimum quantity for making embroidered labels is 2000 pcs.
Note: The preferred label design format is a 1: 1 vector
DIVISION BY PLACE OF APPLICATION AND MANNER OF SEWING:
• Stitching – It is built into the seam and is therefore one of the fastest ways to install the label.
• Stitching – Elegant label. It is mostly used for sewing shirts, suits, etc.
• Emblem – Laser cut to the desired shape. It can also be used as a decorative detail on any part of a garment.
The price of the label is primarily influenced by the following factors:
• Label size
• Number of colors built into the label (maximum 7)
• Number of ordered pieces (higher number = lower price)