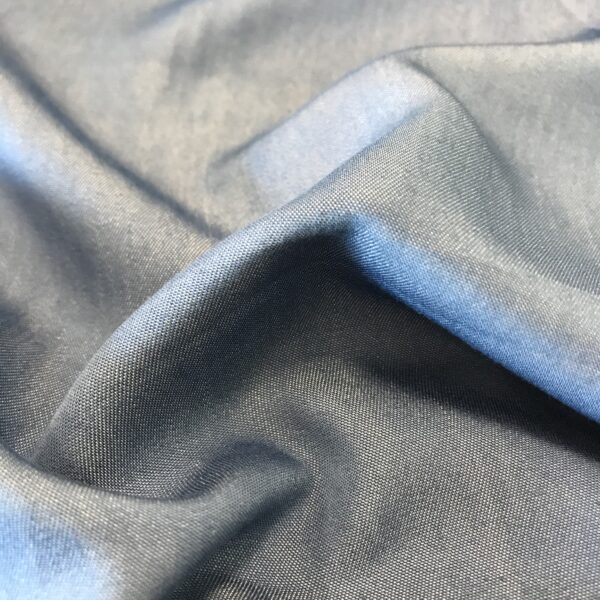 TENCEL
Texas tencel
Colors: blue and black
Article code: TEXTEN31
*TENCEL fibers are of plant origin, produced from renewable natural sources. These fibers have gained a good reputation due to the ecological closed production cycle, in which the wood pulp is transformed into cellulose fibers in a process that is highly efficient on the one hand, and minimally harmful to the environment, on the other hand.
The properties of innovative TENCEL fabrics that have found application in the fashion industry are such that this material provides the best that the combination of nature and modern technology can provide:
– TENCEL Fibers are GENTLE TO THE TOUCH and provide long-lasting comfort. An electron microscope observation reveals a smooth surface area that is responsible for this feeling of softness and comfort, especially for sensitive skin.
– Although they are very pleasant to the touch, due to their cellulosic nature, these fibers are EXTREMELY DURABLE and LONG-LASTING.
– The soft surface of TENCEL fabric absorbs moisture much more efficiently than cotton, which gives support to the natural thermoregulatory mechanism that our body has. Wearing clothes made of TENCEL material keeps the skin pleasant, dry and, preventing overheating due to sweating and unpleasant moisture.
Due to its ability to remove moisture from the body, this fabric does not have static electricity – an unpleasant side effect of synthetic materials.