Ko to može da odoli pom-pomovima?!
Oni su stršljavi, pufnasti i istovremeno mekani. Oni će Vas uvek oraspoložiti, da li kao neki dekor ili kao dodatak i osveženje Vašoj garderobi… ili će jednostavno dati damski i neobičan "look" Vašem paru cipela… Ali ono što, verujem, niste znali, a to je da su se ove pufnice provlačile kroz istoriju i bile veoma važan detalj koji je nosio određenu simboliku.
Reč "pom-pom", potiče od francuske reči "pompon" током 18. veka. Tada su, impozantni mađarski konjanici nosili vrlo visoke strukturirane kape, kao deo njihove uniforme. Ova impresivna (ali veoma teška) kapa je zapala za oko pukovima širom Evrope, uključujući i vojnike Napoleonove vojske. Svaki puk je stavljao neki svoj zaštitni znak – neki su ukršavali kape sa metalnim ornamentima, dok su drugi prekrivali pernatim detaljima, odnosno pom-pomovima. Boja i oblik ovih pufnastih ukrasa označavali su puk i čin i bili su izvor ponosa za vojnike.
U međuvremenu, van bojnih polja, pom-pom je imao simboliku kao nešto veoma dobro. U Južnoj Americi, tradicionalnu odeću, kako za muškarce, tako i za žene, su ukrašavali raznobojnim pom-pomovima kao simbol njihovog bračnog statusa. U Rimu su sveštenici nosili četvrtaste kape – berete, koje su bile, takođe ukrašene pom-pomom na vrhu i označavale su njihovo zvanje.
Dok su u Škotskoj pufne uvek bile deo tradicionalne nošnje – muškarci su nosili beretke koje su na vrhu imale pom-pom jako crvene boje – njihov najveći uspon je bio za vreme "Velike depresije" 30-ih godina prošloga veka. U poređenju sa resama i ostalim nakitom, pom-pom je bio ekonomski prihvatljiv detalj za ulepšavanje – mogao se praviti od zaostalog prediva. Istovremeno, pom-pom se pojavljuje i u srednjim školama plesa i u rukama navijačica, kao zabavna zamena koja se lako pravi. Ljudi širom sveta su se naprosto zaljubili u pufnoću i razigranost pom-poma.
Inspirisani temom POM-POM, probajte nove projekte koje Vam S&Sax od srca preporučuje.
What's not to love about pom-poms?
They're bouncy and soft. They perk up your party decor, add new flair to your worn-in sweaters, and give a ladylike polish to pairs of shoes. The appeal of these puffy pieces has apparently been evident for hundreds of years.
The word "pom-pom" is said to have originated from the French word "pompon" during the 18th century. At this time, the imposing Hungarian cavalry known as the Hussars wore what was called a shako, or a tall structured cap, as part of their uniforms. This impressive (but admittedly heavy) headgear caught the eye of regiments across Europe, including the soldiers of Napoleon's army. Different regiments put their own trademark twist on it – some ornamented the caps with metal plating, others topped them with feathered plumage or a pom-pom. The color and shape of the fluffy flourish signified regiment and rank and was a source of pride for a soldier.
Meanwhile, off the battlefield, the pom-pom held great significance as well. In South America, traditional garments of both men and women were being decorated with differently colored pom-poms as a signal of their marital status. In Rome, clergymen wore square-peaked caps called birettas. The color of the pom-pom that crowned each biretta signified the wearer's order.
While pom-poms have always been part of traditional dress in Scotland – men wore a floppy beret called a Balmoral bonnet that was topped with a bright red pom-pom iconically known as a toorie – they enjoyed their biggest rise in popularity during the Great Depression of the 1930s. Compared with tassels and jeweled trinkets, the pom-pom was an economically sound embellishment – it could be scrapped together with leftover yarn. At the same time, tissue pom-poms were popping up at high school dances as easy DIY decorations and in cheerleaders' hands as fun, festive substitutes for batons. People everywhere fell in love with the flare and playfulness of the pom-pom. And the little poofs have been equally enjoyed to this day.
Inspired to take on a pom-pom project of your own? Try this warm recommendation from S&Sax design team.
Divno izgledaju na džemperima, duksevima ili oversized haljinama… Da li ćete ih po nekom pravilnom redosledu ili nasumice nabacati, da li ćete koristiti više boja i veličina ili samo jednu, Vaš je izbor. Jedno je sigurno – bićete veoma primećene!
Oversized duks-haljina sa krupnim pufnama
I na obući izgledaju fenomenalno, zar ne?! Dolce&Gabbana ih je koristio u svojoj najnovijoj kolekciji, pa zašto ne biste i Vi ♥
Dolce&Gabbana boots with pom-poms
Dolce&Gabbana bag
Chanel – detail
♥ Čak je i modna ikona Sarah Jesissica Parker prosto luda za njima i to oduševljenje je podelila sa svojim pratiocima na Instagramu
http://www.oninstagram.com/profile/sarahjessicaparker
http://www.oninstagram.com/photo/this-is-how-it-is-x-sj-1088622155581195086_647425607
A šta to nama govori?! Pa da će biti apsolutni hit u narednih godinu dana.
Pom-poms collar, why not ♥
Children will adore them! ♥♥♥
Soooo sooo cute ♥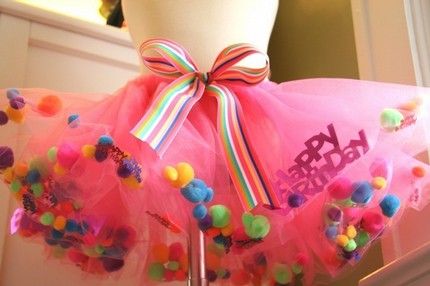 Pamučni pom-pom u traci na metar
Privesci, nakit, modni aksesoar
I u enterijeru…
U S&SAX-u možete kupiti pom-pom u raznim bojama i veličinama, koji se vrlo lako prišivaju za odevni predmet. Takođe imamo u ponudi i pom-pom u traci, koji se prodaje na metar i vrlo je atraktivan detalj, naročito u prolećnim kolekcijama.
Posetite S&SAX
B.N.